Sometimes we overlook the little things in life. Take lamp shades, for instance. When we buy a lamp, we usually don't think much about the shades as opposed to the whole design. 
This is odd, considering lamp shades can revamp your space depending on the size, color, and shape options. The right shade can make all the difference in curating an aesthetically beautiful room. 
Keep reading as we tell you three key tips to pick the perfect designer lamp shades. 
Consider the Size of the Lampshade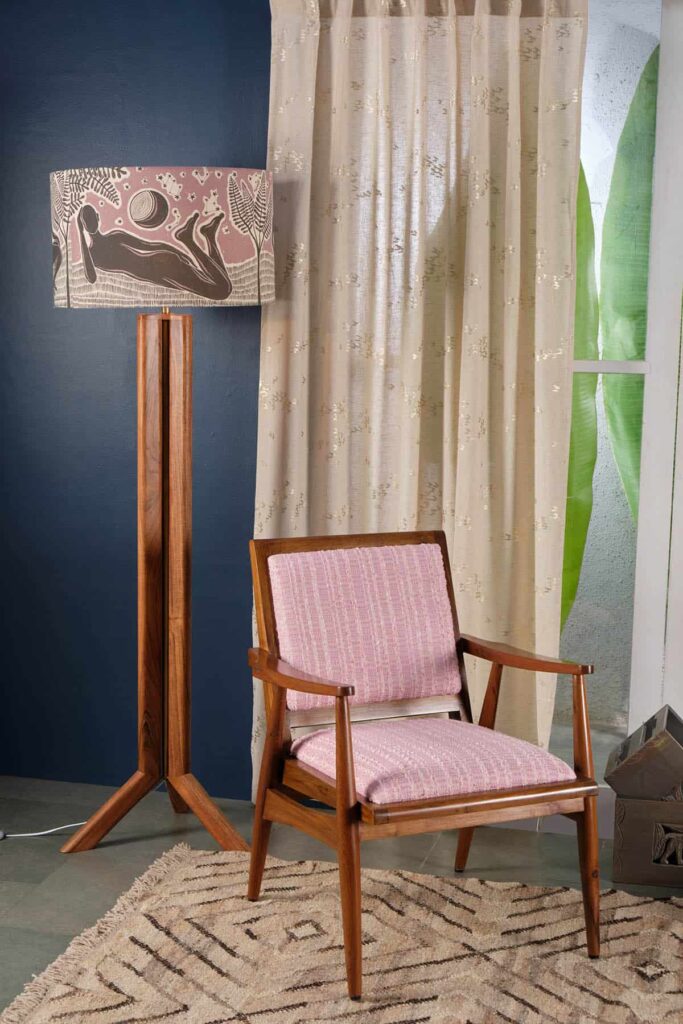 source: freedomtree.in
Starting with the basics – the lamp's size, compared to the room, makes a significant difference. A shade that is too small or too large can throw off the look of the lamp.
Follow these handy design guidelines:
Look for a lampshade that is two-thirds the height of the lamp's base. 

Ensure the bottom of the shade is wider than the widest part of the lamp base. 
Asses what looks best with your lamp and goes with your space, and then make a choice. Trust your instincts – if something looks off, don't waste money on it. But if it looks great even though it doesn't stick to the rules, go for it!
Decide on the Right Material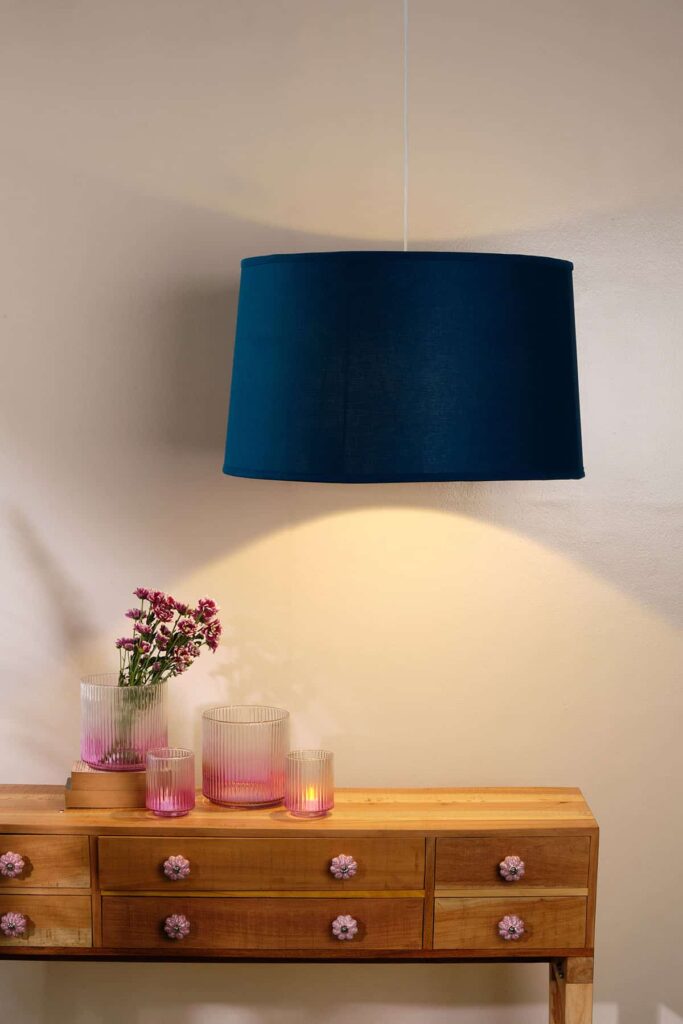 source: freedomtree.in
Another detail to keep in mind is the material of the lampshade. Designer lamp shades are available in a wide array of materials: silk, linen, paper and even metal are all commonly used. 
Notably, fabric-covered, printed shades are trending design choices. While these types are incredibly aesthetically pleasing, the amount of light they will offer a room is determined by their print or color. 
Translucent shades of paper or sheer fabric are great for adding ambient light to your space and reading. In contrast, opaques lamp shades of silk, laminated card, or thick parchment will direct light in defined beams, more ideal for highlighting interiors and setting a mood. 
Assess the Room & the Base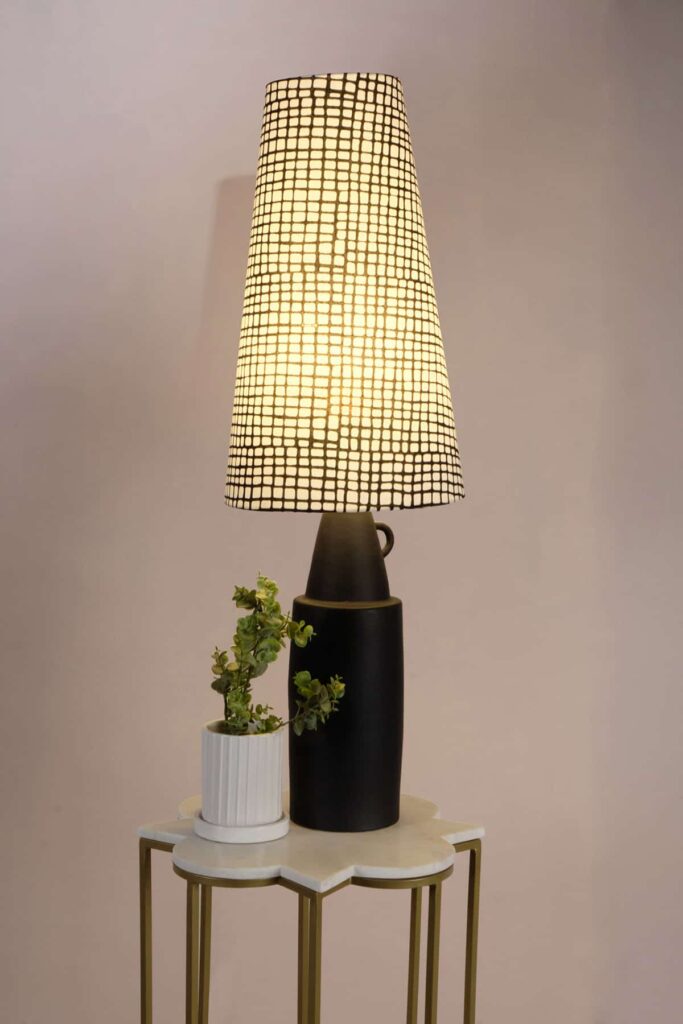 source: freedomtree.in
Think about the color and décor of the room the lamp will be in. Decide whether you want it to stand out – no doubt designer lamp shades will make way for a great statement piece. Use bright or bold lamp shades to add a color or pattern to your space for muted places. For a minimalist décor, use lamp shades in a neutral hue.
Also, consider a patterned or bold shade to attract attention if you own a neutral lamp base. Look for more subtle or small lamp shades if your lamp base is unique or bold and you want it to be highlighted. 
Ready to Pick Your Designer Lamp shades? 
Ultimately, it is all about finding the lampshade that blends and balances with the lamp base and complements the décor. 
Use these tips as your guide, and you can choose the best lampshade for your place. Don't forget to browse lamp shades online at Freedom Tree, where you can explore a wide array of designer lamp shades to take your interior style up a notch!