There's a lot of attention right now on fast fashion and its negative impact on the planet. Unfortunately, fast furniture shares many of the same problems for the earth and is also something we need to be vigilant about. These days, it's easy to buy inexpensive furniture that will meet your immediate, but all too often temporary, need.
The great news is that there are plenty of ways to find sustainable furniture options for your home that are kinder to the planet. Let's review the best ways you can minimize the impact that the furniture in your home has on the environment.
Consider what you already have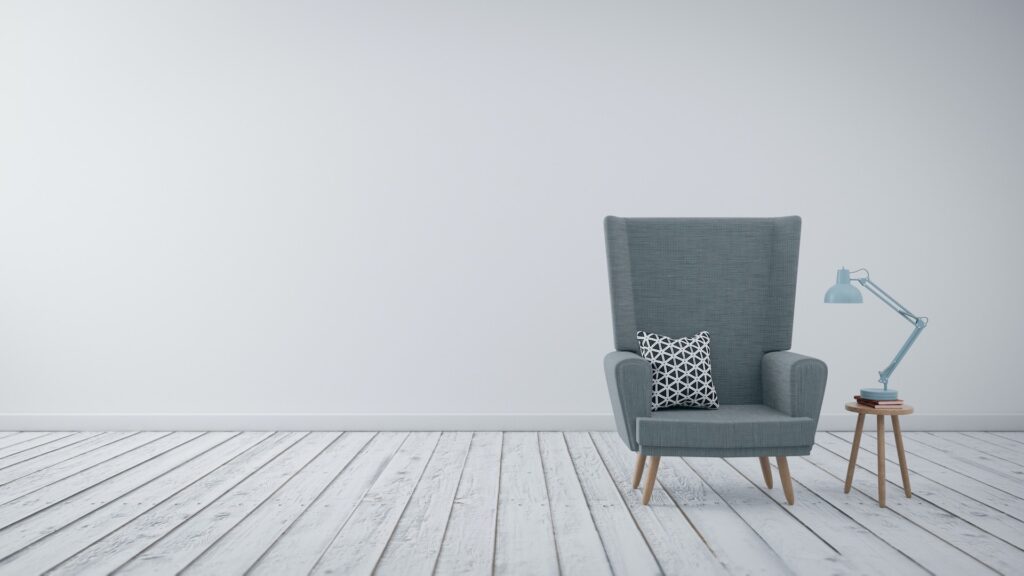 Before you rush out to buy something new, consider if something that already exists could be repaired or altered to fit your need. It's amazing what reupholstering can do to add new life to an older chair or sofa. If you're really crafty, consider taking a class or reading a guide on how to reupholster or make slipcovers yourself. 
When it comes to wood furniture, there's a lot that a little TLC can do. Instagram is full of mesmerizing before and after videos of beautifully transformed vintage pieces. There are also many online tutorials or local furniture repair people who can help you bring an older piece back to life.
Look for pre-owned
One of the best ways to sustainably furnish your home is to look for vintage and used furniture. Unlike the days when shopping for antiques meant driving around town and wading through aisles to find what you want, the internet has greatly streamlined and simplified the process.
To find the best deals, listings on local sites like Facebook marketplace and Craigslist can be a good bet but can require a little more legwork. There are also sites like Kaiyo and AptDeco that sell and deliver gently pre-owned furniture at a discount from their original retail prices. And if you are looking for higher end or more unique pieces, sites like 1stDibs and Chairish have beautiful and rare furniture across multiple categories.
Learn more about where your furniture comes from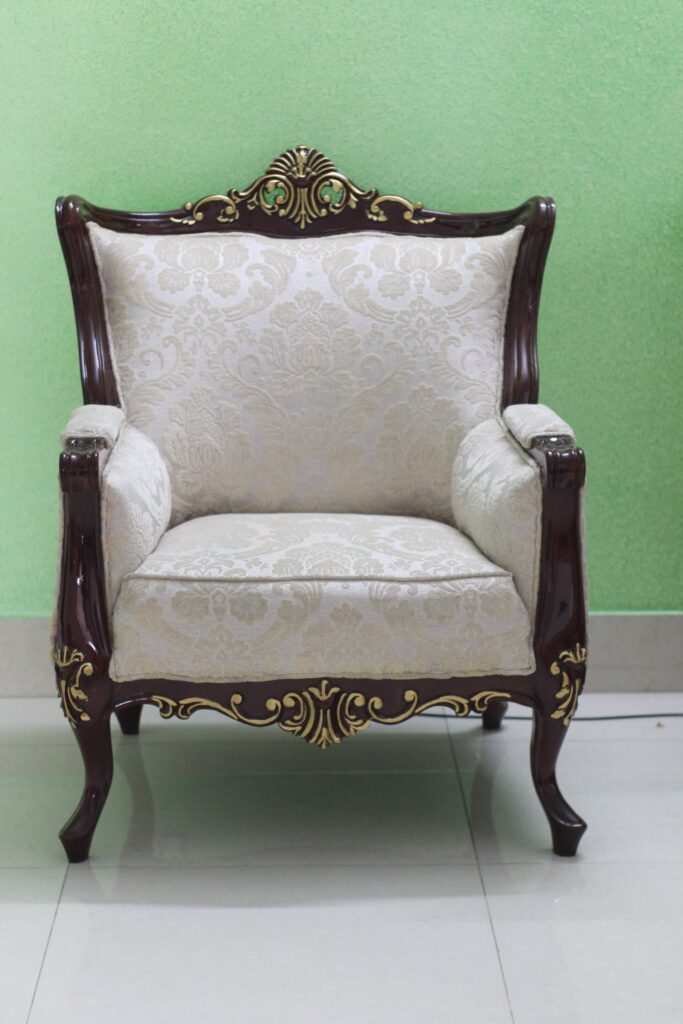 As awareness of how cheap furniture can contribute to negative environmental impacts grows, many companies are focused on offering better solutions. The ones who are doing the most are usually eager to talk about it. Before buying, check out the company's website or speak with a salesperson to learn about their sustainability policies.
Beware of "greenwashing," which is when companies exaggerate (or flat out lie) about their environmental policies in order to make more sales. While it can be hard to know for sure if a manufacturer's claims are all accurate, one way that you can have more confidence in your purchase is by looking for third-party sustainability certifications. When you see a third-party certification such as GREENGUARD or FSC certified, you know that an independent company has investigated and verified the claims of the company awarded with their label.
Buy the highest quality you can
There was a time where furniture was passed down from generation to generation – this wasn't a terrible idea! Who knows if your heirs are going to like your style, but by purchasing high quality furniture and taking good care of it, there's a greater chance that somebody else can make use of it in the future.
If you're not sure about the quality of a piece of furniture you're looking at, we have some tips to help you make an assessment. If the piece is wood or has a wood frame, look for solid hardwood not particleboard, chipboard, or MDF (medium density fiberboard). You'll also want to inquire about the durability of the fabric and look for natural fibers like linen, cotton, wool, and hemp. While higher quality pieces may have a bigger up front price tag, due to their longevity and resale value, they can often be a better investment in the long run. 
Beware of passing trends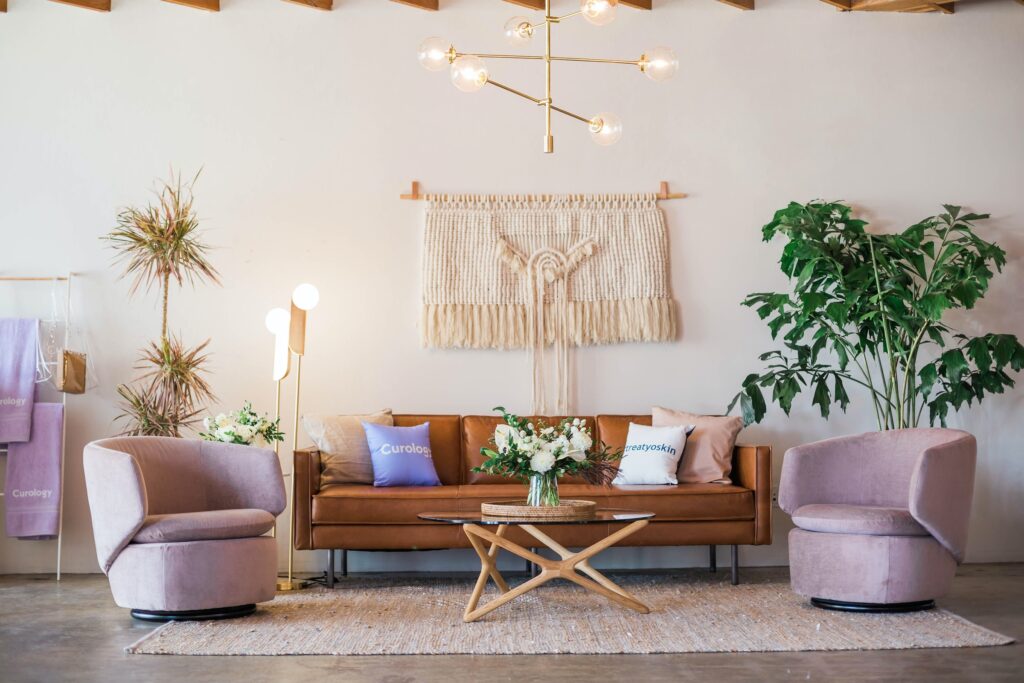 One final thing to consider is whether or not the style you are choosing will be something you will still like into the future. It's tempting to buy a cheap piece of furniture in a style that might not be popular in a few years, but that's not great for the planet and is also a future hassle for you. A great tip is to instead infuse trends into your interior design with paint colors, pillows, and artwork. These are easier to change out and have a lighter impact on your home's environmental footprint.
Conclusion: an ounce of prevention…
Finding sustainable furniture may take a little more preplaning but can definitely pay off. By being thoughtful with your furniture purchase, you can be more confident that your furniture is kinder to the planet. And by looking for preowned and high quality pieces, it just may be kinder to your budget, too.
About the author
Amy Kleppinger is a writer and businesswoman with a passion for both the great outdoors and interior design. In 2022, she brought these loves together to create The Home Green: a resource for anyone interested in making the place they live a little bit greener. She hopes you'll check it out.